List Of Christmas Movies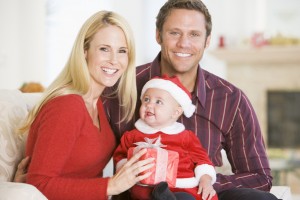 It's December, and one my favorite things to do is to snuggle up and watch Christmas movies.  Here's my list of Christmas movies.  I have it broken down in different categories because we both know your toddler isn't going to appreciate "It's A Wonderful Life"   Look at the bottom for a link to print a list of Christmas Movies; it's a text only version, no pictures.
I have purchased many Christmas movies over the years and I stored them in the tubs right alongside the decorations.  If you still have a VCR, you can score the classics for way cheap.  If you want to be super frugal, I recommend first seeing what you can find at your local library.  You can also pick up some fun holiday books, just make sure to return everything on time or they'll get you with the fines!
If you're planning on renting or buying I recommend going for Amazon's digital copy.  I frequently buy digital copies of movies for the cost of renting them a couple of times.  Let's face it…these are the movies we watch at least once a year, so it's a pretty good investment and it doesn't take up any space.
List of Christmas Movies
There are way to0 many Christmas movies to list them all… and more coming out each year… so here are our favorites.
Kids Christmas Movies
How the Grinch Stole Christmas

 Charlie Brown Christmas

A Wish For Wings That Work
Barbie In The Nutcracker

Beauty And The Beast, The Enchanted Christmas

Family Christmas Movies
Jingle All The Way
Elf
How The Grinch Stole Christmas
Muppets Christmas Carol
Home Alone 1, 2, & 3
The 3rd home alone is an instant view on netflix as of now
The Santa Clause 1,2, & 3
The Nightmare Before Christmas
Ernest Saves Christmas
Adult Christmas Movies
Love Actually
National Lampoons Christmas Vacation
Scrooged
The Family Man
Trapped In Paradise
It's A Wonderful Life
Little Women
A Christmas Story
Did I miss one of your favorite Christmas Movies?  Please list it at the bottom in the comments section so we can all enjoy