2012 Resolutions
I thought long and hard about using the word "resolution." The word sounds so generic, like something you say but don't follow through with. Or maybe it stings a little because resolutions have been made and forgotten about quickly. My perfectionism doesn't want to start a list, fearing it would not be accomplished or completed to my standards. Nevertheless, I need guidelines to live by and goals to attain. Now that I am in my 30's I have more determination and care less about what people think. If I share these with you I just may do a better job of attaining these goals or RESOLUTIONS (o.k. I said it, there). Please feel free to ask if I have been accomplishing these throughout the year. Here they are:
1. Engage in quality time. In 2012 my goal is to spend more quality time with the three most important things in my life; my heavenly father, my husband, and my children. This year I intend to be more intentional about doing this each day. I am physically with my kids the majority of the day. But am I mentally aware of their emotional needs or what is going on? Do I really need to multi-task so much? Managing my time more effectively will definitely help with this. One way I can be in the right frame of mind to do this is to get proper sleep. My little one still wakes up through the night and my sleep has been interrupted almost every night for the past year and a half. Call me slow but I realize that getting up through the night and interrupted sleep is just a part of the job description. I need to embrace this seaso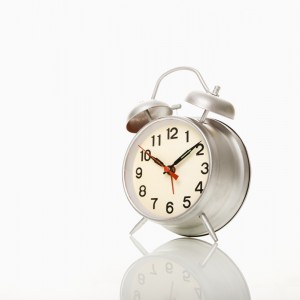 n in my life instead of living through it barely awake and irritable. This is not how I want my kids to remember me. These years will fly by.  How am I supposed to engage and be the mother and wife I was call to be without sufficient rest?
Even though I am most productive in the evenings, I know that I will be up through the night or in the wee hours of the morning. I am trying my hardest to go to bed earlier to be a happier, less frazzled, more rested, effective, healthier woman. If I do this, my time with others will be of higher quality. Last year I felt I was barely treading water—I do not want to feel like that in 2012. I am jotting down how I can get more rest, quiet/ devotional time, time with my husband, and connect one on one with my children to meet their needs.
 2. Be aware of the time. I know this sounds silly, especially to my friends who don't have a problem being late, you know who you are. For some reason our family has a hard time with this one. We are sick of arriving places late and listening to comments about being late. Not to mention the stress and embarrassment that is involved in not being on time. 2012 is the year this will change….. I am determined. To help attain this goal I even bought a few more clocks at Ikea to put around the house to remind us of the time. It may be time (ha!) to even buy a wrist watch. I haven't worn one in years and usually rely on my cell phone.
3. Take time for sewing. This year I would like to perfect my sewing skills. My husband bought me five different instructional sewing DVDs for Christmas. This is wonderful since I am a visual learner. Also, very thoughtful of him! If I miss something or do not understand a concept I can rewind and watch over and over again. My personal sewing goal list for 2012:
1- 2 outfits for my daughter and son (maybe more depending on how the 1st outfit goes)
runner for dining room table
reusable snack or sandwich bags (This is a top priority since I can't stand to use a gazillion ziploc® bags.)
valance for office
pillow cases for daughter's room
burp cloths for gifts
nursing cover for gift
1 clothing item for self
doll clothes for doll
Perhaps I can find a rhythm in life to help facilitate these new goals…maybe goal is a better word than resolution. As a close friend told me over the phone today,
 a new year gives you hope for a fresh start, a opportunity to change or take action on the things we have talked about doing.
 I am excited about 2012 and what it will bring. Do you have any goals or resolutions?