Raising Kids In Los Angeles
This place is not the idyllic setting from my youth. My husband and I both grew up in small towns in the Midwest. You could play outside for hours. It was super safe. Everyone knew everyone. We grew up, got bored, and moved to LA. Never thinking, "wait a minute, what about our kids?" Could it be harder raising kids in Los Angeles? The answer is much harder!

COST OF LIVING
First there's the cost of living. Everything here is expensive. Homes are ridiculously over priced and super small. Where we live it's not uncommon for multiple families to live in one dwelling. Several of our friends with families rent out a room to help with their house payment – "Surprise kids! You have a new Uncle Ned this month". With so many kids, our home reads "no vacancy" out front. Even if we did have an extra room, I think I'd use it to make a second kitchen with all these mouths to feed.
Increased cost of living means:
Less money for eating out and entertainment
Fewer activities for the kids
 A higher cost of living means thinking outside the box. So, here's some tricks I've come up with while raising my kids in Los Angeles:
Shopping at multiple stores and having a Costco membership.
Shopping second hand clothing stores. (Shop more often and buy for the next season when there are sales).
Find free or low cost entertainment options – picnic at the park, hiking, going to the beach, museums (on free days), going to the library (let everyone pick something out), at home spa days, family movie night at home (we have a projector to feel like we're at the theater)
Find recreation centers or churches that offer free or low cost activities and lessons – We're big fans of the Scouts. Great message, minimal financial investment, big return (not to mention a throw back to how life was when we were kids).
Schedule play dates for the whole family. It's always cheaper to get together with someone at their home or yours.

SCHOOLS
The second thing you learn pretty quickly out here is you don't want your kids in LAUSD (Los Angeles Unified School District) zoned schools. This drastically limits your options of where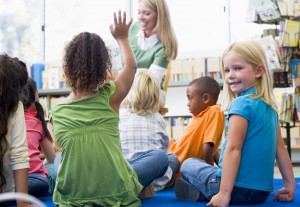 you can live if you want to stay close to the city. My son's high school has 3000 students. That's the population of my hometown! I think most parts of LA are okay while your kids are in elementary school, but we've noticed a big difference in middle and high school.
We live in a "good" part of LA and I'll never forgot the day when my son texted me from school that kids were snorting coke in class. And last year we had a serious gang/bully problem my other son at his high school. This is nothing like the high schools my husband and I attended. We're not naïve people AT ALL, but I wish my kid's student peers had a LOT more parental involvement in their lives so they were a LITTLE more innocent.
DIVERSITY
With our family being racially diverse we have to take that into account with where we live in the city. At its core LA is a very ANGRY town. After awhile it really starts to get to you. There is a lot of tension between different racial groups in many areas of LA. I love diversity, and want to raise my kids in a diverse area, but unfortunately what my children have experienced living here is racism. To me this is one of the saddest parts we've had to encounter with raising kids in Los Angeles.
COMMUTE vs. SUBURBIA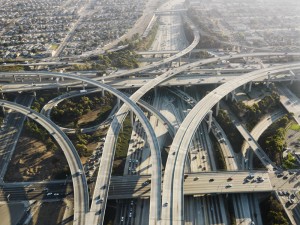 LA is all about your commute and how close you want to be to the city. For the last 5 years we wanted to be close. Not to be forgotten in suburbia, but instead right in the middle of the action. We wanted our home to have a pulse. Flash forward five years, I've changed my mind.
Everyday I feel "on guard". While driving, walking, playing with my kids in the park to opening my front door. It's really beginning to wear on me. I don't feel safe to let my kids play outside. My teenage sons have both been hit by cars when walking to/from school (luckily they are both ok) and the rest of the family has had close encounters.
We want our kids to have the best. Good schools, safe play, all the things we had growing up. Unfortunately what we are seeing is in order to continue living here my husband is going to have to take one for the team. Hello Suburbia! I hate the idea of my husband commuting for 2+ hours a day. Especially when those are hours he could be at home helping me with the kids. There is a lot I like about LA for my husband and me and less and less I like about it for our family.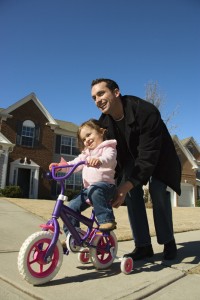 Sure, some days I dream of moving back to the Midwest and buying a palace for the price of a town home here, but right now that doesn't seem to be in the cards for us. My husband LOVES his job and quite honestly there is a lot we've grown accustomed to living in LA. This city has several like-minded people that we happily call our friends. Also, there is always something going on and maybe one day when our kids are all grown we can afford to do some of them.
There are a lot more factors, but to me these are the biggies. Raising kids in Los Angeles isn't easy. Not by a long shot. But, we've met several awesome families out here that are making it work. I think each family has to decide what is going to work best for them. There are trade offs either way, but for me and my family I think we're going to choose suburbia. We can enjoy the city on the weekends!
MeLisa blogs about family life and more at adoptivelegacy.com.